With recommendations from Patrick Ness, Louise O'Neill and Lisa Williamson, 'All Of The Above' is proving to be one of 2015's hottest reads – and we're pretty fond of it too, to say the least.
We sent MP!er Emily a totally free copy in exchange for an honest review.
Name: Emily
Have you read anything by James Dawson before? If you have, how does this compare? If you have not, would you be more likely to after reading 'All Of The Above'? I haven't read anything by James Dawson before, as the books he has written before are categorised as 'dark teen thrillers' and that isn't a genre I enjoy reading. However if James Dawson were to write another contemporary novel, I would line up to read it.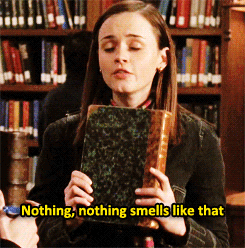 'All Of The Above' tackles lots of issues, including mental health and sexuality, to name just two. Which stood out most to you? The exploration of mental health really stood out to me, because recently I read 'Am I Normal Yet?' By Holly Bourne, another novel which explores mental health in teenagers and have been thinking lately about the stigma attached to mental health issues, particularly as a teenager. I found this a refreshing outlook on the real, messy struggles teenagers face in relation to mental health as it shows everyone is impacted by it and that tragically, it doesn't always have a happy ending, but at the same time it does have a light of hope.
Who was your favourite character? I really dislike this question, how do you expect me to pick a favourite? I'm going to have to go with the cliché answer of the main character Toria. I can relate to her and really appreciate the journey she goes on throughout the book. And she doesn't necessarily come out a better person but she comes out a changed person with many new memories.
If you had to pick a song to go with this book, what would it be? Now this one is tricky because the book has so many moods and feelings as you go on a journey with the characters, making it a challenge to pin down just one song to reflect the entire book. But a song I think links to this book would be Photograph by Nickelback. I think it represents the memories that are created in this novel.
Rate out of 10. Out of 10, I'd have to give this book a solid 8. I really enjoyed it and am loving forward to any more contemporary novels James Dawson chooses to write.
Grab a physical copy of 'All Of The Above' here, or download it immediately here.
More bookish articles?