Recently we got the chance to put a few questions to Anna, who runs the beautiful bookstagram account alittlebookworld. With over 35k followers and a whole host of bright, gorgeous snaps, we were thrilled to find out all about how she got started on Instagram, her fave bookish scents, and how 'Divergent' played a part in her being where she is today.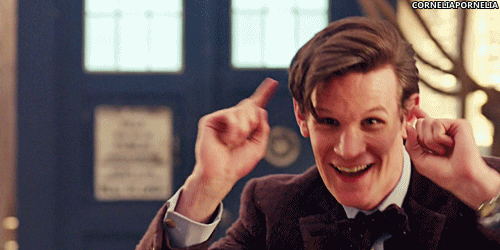 What first attracted you to bookstagram and made you begin posting bookish photos? Funnily enough, the 'Divergent' series is the thing that got me into Instagram. When I first started, I ran a page on Instagram featuring reposts and funny textposts about books. It got boring for me after a while, though, and one day while scrolling through my feed, I found a book photography challenge for the upcoming month. Each day had a different prompt to interpret into a photograph, and it looked like fun! So, I picked up my phone and took some pictures.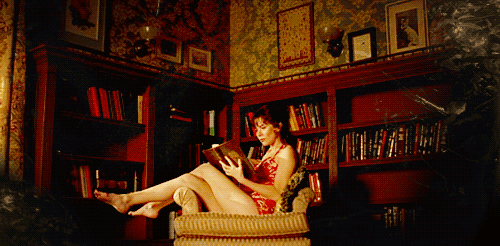 Since then, I've purchased a camera and even make my own monthly challenges, in the hopes that there are some other people like me out there, who just need an extra push to get them started.
How long have you been a part of the bookish corner of Instagram? I started posting photos of books in April 2015, so I would say… about a year and five months? I honestly think it's one of the best decisions I've made.
Could you describe your Instagram "aesthetic" in only three words? I would describe my aesthetic as bright & colourful, with maybe a touch of magic.
We know how great bookstagram is, but what is one of your fave things about it? My absolute favourite thing about bookstagram is the people I've met. It's so easy to make friends, because we all share a common interest: books! I've met people from all over the world: Canada, the UK, Scotland, Australia, and America. I don't think I ever would have met some of the people who are now my best friends if it weren't for bookstagram.
I've also joined online bookclubs, started blogging, and received books from publishers, all as a result of forming friendships and sharing bonds with people from all over the world. I know that my internet friends are always there for me, and it's such a comforting, wonderful feeling.
And now, let's spotlight some of your incredible pics! We found 7 gorgeous props to make our bookstagram photos pop, but what is your favourite prop to use? My favourite photo prop by far is my strand of fairy lights. They go such a long way in photos by adding just a little bit of magic, whether it be a pretty bokeh effect or just a twinkle in the corner of the photo. Plus, pairing them with candles gives everything just the right amount of glow and sparkle.
https://www.instagram.com/p/BIoh7NKDB2O/
Is there one book that's so beautiful you just can't help but take a million pictures of it? I tend to photograph a variety of books to keep my account interesting to a lot of different people, but if I had to choose a set of books that I've been completely addicted to photographing lately, I would say it's 'The Lunar Chronicles' series by Marissa Meyer. The covers match perfectly, and I love the purple hues and the fairytale vibes (as well as the stories within).
https://www.instagram.com/p/BJZXF16jLJa/
Overall, ultimate fave picture you've ever taken? My favourite picture that I've taken is probably a lot of other people's favourite, too: my #bookspiral. I took this about a month ago, and I got so much lovely feedback from it, it made the aftermath of the fallen tower & books strewn across my floor worth it.
https://www.instagram.com/p/BIEZV-tj06s/
Thank you Anna for chatting to us! You can follow her on Insta at alittlebookworld or tweet her your own questions @alittlebookwrld.
Wish your bookstagram was filled with beautiful pics like this? Us too – we're filled with bookish envy, but it's a good job we've got some quick tips to up your Insta game.
Who's your favourite bookstagrammer? Let us know by tweeting us @maximumpopbooks! And, if you're feeling generous, you can give the MP! Books Instagram a lovely little follow too.