Word on the street is that Alfie Deyes has a new book coming out and we are pretty excited about it. It's from Alfie Deyes aka Pointless Blog aka this will be his third book!
With another YouTuber book on the horizon we thought we'd let you know what we know about it so far…
It's going to be called 'The Scrapbook of My Life' and can be described as "the ultimate interactive scrapbook".
The book will feature the beginning of YouTube channel, PointlessBlog, and will also feature photographs and revealing stories and videos from Alfie's childhood.
It will be released on March 24, 2016 and it will cost about £15. Get your bank card ready, mum!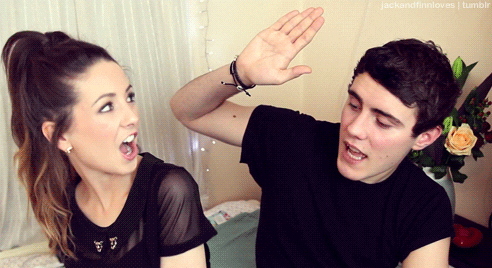 It is very interactive and you can record your own life alongside Alfie by sticking in photos, recording your own stats and facts and collecting souvenirs .
There is also a free app available for download with the book which will allow you to further interact with Alfies' story as well as share more of your own.
So you're all caught up now and we are so ready for this book, not gonna lie. Are you as excited as we are? Let us know on Twitter at @maximumpop!