What on earth is 'masturdating' we hear you cry! Well, have you ever sat at home and wished you could go see the latest film out at the cinema, or go try the brand new restaurant that opened down the road, but you can't because you have nobody to go with? Well now you do – yourself! Masturdating is just like normal dating, except without the actual couple stuff. Try it à la solo!
Here's why you should start masturdating ASAP:
1. Planning? What planning?
There's never a reason to plan in advance again. Of course, you can if you want to, but if you fancy a bit of last-minute indulgence you can totally go out and get it. Cake craving? Can't be bothered to cook? Just grab your keys, slip on a pair of shoes, and away you go!
2. No arguments, no compromise
Chinese or Indian? Romcom or thriller? Say GOODBYE to all those annoying arguments. When you're by yourself there ain't nobody around to tell you they don't want to see that show, or that they hate seafood, so you can do exactly what you want when you want.
3. Some things REALLY do not require a partner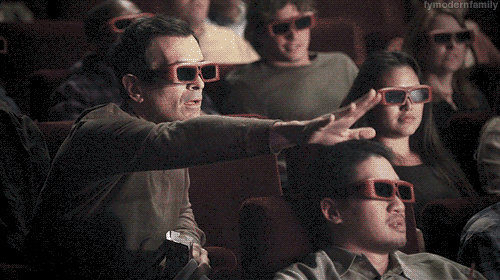 Honestly, have you ever gone to the cinema to catch up with a friend anyway? You shouldn't be talking through the film so what does it matter if you're there with somebody or by yourself?
4. No chance of being stood up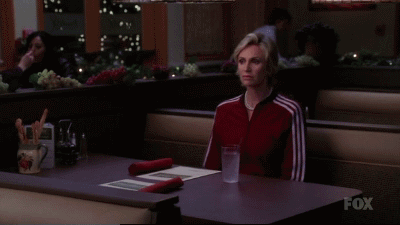 It's awful, right? Whether they're really late, last minute cancel, or just plain old don't turn up, the sinking feeling as you stand alone, waiting, is not fun at all. However, if you're only relying on yourself, there's absolutely no chance of this happening. How great!
5. Meet new people!
Listen, we know you went out by yourself to truly savour your alone-time but you don't HAVE to spend every minute of your solo-date alone. In fact, without a friend to distract you, you might find yourself making some new ones! Visiting an art gallery or taking a tour around a museum alone is probably the perfect time to make some new, cool friends you know for sure you share interests with.
6. You'll notice the little things
We know how engrossing a good chat can be, so much so that you're BOUND to miss out on things happening all around you. Whilst out and about on your own you'll catch all the little moments you might normally miss.
7. Would you rather completely miss out?
Doing stuff alone can be daunting, but when the other option is not getting to do it all, which sounds better? If none of your friends like the same band as you and you REALLY want to see them on tour in your city, you can still go! Don't sweat it, everyone there is going to be so enraptured with the band they won't even notice you rocking out by yourself.
8. Nothing else will make you feel as empowered as this
You're completely at ease with your own company. You're comfortable rocking out alone, and nothing will make you feel as independent, confident and TOTALLY empowered as being at this level of contentment with yourself. Who needs somebody else to maintain a seriously awesome social life?
Think you'll take up masturdating? Let us know @maximumpop!