During the Super Bowl on Sunday, the first trailer for 'Stranger Things' season 2 aired and we literally freaked out.
It started out as what looked like just a commercial for waffles but turned out to be Eleven and her gang in the Upside Down.
Along with the rest of the world, we fell head over heels with 'Stranger Things' last year after binge watching it in two days. The 80s vibes totally suckered us in and we stayed for the thrills.
30 seconds of film has managed to bring all those feels right back to the surface and now we're legit counting down the days to Halloween 2017.
We wanted to start a thread with all the theories we have about what might happen in 'Stranger Things' season 2, but we need your input as well. Here's what we've come up with so far:
1. Nancy and Jonathan become endgame
Let's get the romance out of the way first. Jonathan treats Nancy better than Steve and we ship that HARD!
2. A kiss between Eleven and Mike
There's obviously love in the air.
MIKE AND ELEVEN ARE SO CUTE

— Carter James (@itscarterjames) February 6, 2017
MIKE SCREAMING ELEVEN HES SO DESPERATE FOR THE GIRL HE LOVED AND JUST WANTS HER BACK AND SAFE AND MY POOR CHILDREN PLEASE JUST PROTECT THEM

— haz amy (@superholland) February 6, 2017
3. No more Demagorgans
Poor Eleven had to defeat that foul beast all on her own and practically died while doing it. We'd like to keep El alive so, please, no more Demagorgans.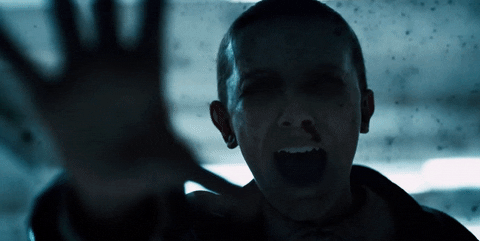 4. But we also want to know what was the Demagorgan's relationship to Eleven?
There have been plenty of rumours going around about the Demagorgan being part of Eleven's subconscious. So, what is the truth?
---
VOTE: Who do you ship Nancy Wheeler from 'Stranger Things' with?
QUIZ: Which quote from 'Stranger Things' are you?
---
5. Find out what's going on at Hawkins Laboratory!
We'd love a look at what is really going in that place and what their ultimate goal is. They did some crazy things to Eleven, but what if there are more people (or kids) there?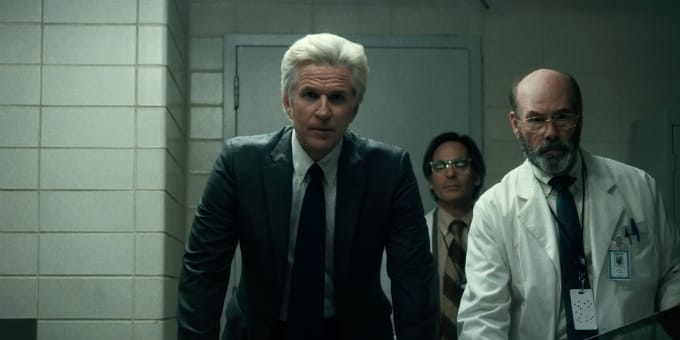 6. BUT AT ALL COSTS KEEP WILL AWAY FROM THE HAWKINS LABORATORY
After Will was saved from the Upside Down, he seemed okay…until strange slugs came out of his mouth. Knowing Hawkins Lab, they'll probably want to do tests on Will and we do not want to see that.
7. Also, on that note, what's going on with Will in general?
Spending a week in the Upside Down can't be easy on the 'ol brain. We want to know why he was puking slugs. Is that normal in the 'Stranger Things' universe? This could be BAD, Ron Weasley "eat slugs, Malfoy' bad.
8. Eleven needs to escape from the Upside Down or wherever the hell she is.
At the end of season one, Eleven seemed to be sucked down into the Upside Down and we're hoping that she gets out of there ASAP.
9. But we also have to see more of the Upside Down (This is getting complicated…)
The whole first season was working out what the Upside Down was, where it was and what exactly was happening. Now we know it exists and how to get in, we want to see MORE.
10. Another portal, perhaps? 
Having another portal to the Upside Down might allow for more understanding of what the hell is actually going on down there. Also, MORE UPSIDE DOWN!
11. More Eggos, please 
Tbh, we're not 100% sure what they really are and if they could possible be nice? American food is weird, y'all… But we automatically love 'em because Eleven does.
12. What really happened to Hopper's daughter? 
There have also been rumours about what happened to her and whispers that maybe she's in fact not dead. Will she show up in season two?
13. All the 80s throwbacks. 
We're talking big hair, ridiculous outfits, music that is so perfect it makes us want to cry and that FEELING. It's just glorious.
And we're not the only ones either.
The worst of all the unreported terrorist attacks? The murder of Barb by those "so-called" writers #JusticeForBarb #uncoveredterrorattacks pic.twitter.com/s6qehNqBlQ

— Ryan G. (@ThincThinc) February 7, 2017
Now it's your turn. Share your 'Stranger Things' theories using the comments box below.