There's no denying that a lot of us LOVE shopping. Nothing quite beats the thrill of picking up a brand new buy, does it?
But how often do we think about damage that purchasing might have on the planet? Probably not enough, if we're honest*.
*We're def not shaming you, btw. Lock us up and throw away the key because we're just as guilty – NAT COOL.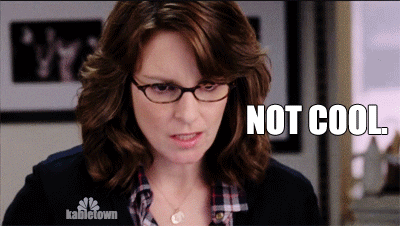 Earlier this week, Emma Watson created a brand new Instagram account that highlights the importance of sustainable fashion, and it is BRILLIANT!
Check it out:
The account follows Emma during the 'Beauty and the Beast' press tour and features daily photos of her outfits. They're all so gorgeous. SLAY, GIRL, SLAY!
Looks aside, the aim of the account is to introduce followers to more echo-friendly buys – as opposed to the 'fast fashion' they may be used to. If you ask us, that's a pretty worthwhile cause.
Emma's sharing her favourite clothing companies that are committed to 'The Four Rs' – reducing, repairing, reusing and recycling), as well as footwear brands that don't use any animal products in their products..
She doesn't just mention sustainable fashion brands either. Beauty is ALSO included – YAS!
A few of Emma's favourites include RMS Beauty, who use organic ingredients in their natural state, as well as MP! favourite The Body Shop.
---
21 times Emma Watson was the ULTIMATE Queen of this Muggle planet
11 moments we all wished we were Emma Watson
---
We love Emma's new Instagram so much, it's encouraged us to hunt out some other sustainable fashion brands for you all to enjoy.
Have a look, see what you think, and let us know what you'll be nabbing ASAP.
1. Gather & See
Gather & See is the mother of all ethical fashion. The website showcases carefully curated collections from sustainable designers around the globe.
It's the ideal place to start when it comes to hunting down organic pieces that are good for the environment.
Plus that jumpsuit is giving us major *heart eyes*.
2. ASOS Made in Kenya
ASOS Made in Kenya collection is fantastic, and it's all SUPER cute. Just check out those drawings!
The collection was born when ASOS teamed up with SOKO Kenya, as well as local schools and communities, and everything is made under fair-trade principles.
What a fab concept.
3. Warby Parker
If you're after some new specs, head to Warby Parker. For every pair purchased the company will donate another to someone in need.
They also work with nonprofits that help train men and women in developing countries to give basic eye tests.
EYE EYE, CAPTAIN.
4. Della
Everything Della sell is made from authentic textiles from around the globe. They're a woman-owned and woman-run business and work directly with a community in West Africa to help provide jobs, education and skills training to their employees.
5. Matt & Nat
So, Matt & Nat are super popular with fashion bloggers and it's easy to see why. The name of the brand stands for MAT(T)ERIAL + NATURE. Genius, hey?
Everything is 100% vegan and made from environmentally friendly materials.They also encourage upcycling.
6. H&M Conscious Collection
H&M are known for their brilliant Conscious Collection. It uses material that are organic and support sustainability.
The store also encourage you to recycle. If you bring a bag of clothing into them for recycling, they'll give you a £5 store voucher.
WIN.
7. TOMS
One of the biggest brands known for their charity work is TOMS. They give the gift of safe water, sight, water and so much more.
Let us know your favourite sustainable fashion brands in the comments below.