When we first laid eyes on the new pictures of Louis out and about in Los Angeles, there were a lot of things to be overwhelmed about. His perfectly scruffy hair, cuffed jeans—and not to mention, the baby carrier. But the thing that really struck us the most was that jacket.
Upon further investigation, we discovered that the jacket is a Junya Watanabe Man Comme Des Garçons patchwork hooded shirt jacket, which clocks in at whopping $1,212 (approximately £850). Um, is someone taking after Harry Styles' love for the pricy designer pieces? What happened to the Vans graphic tees?!
Here are 7 GIFs to perfectly describe exactly how that jacket made us feel. We think you'll relate.
1. WHAT. IS. THAT.
2. It cost HOW much?
3. My son has some good taste, doesn't he (I don't even really like the jacket).
4. LOOK AT THOSE ANKLES. Okay, back to the jacket.
5. Tell me again what it cost? Ohmygod.
6. He's so successful, I'm so proud.
7. I'm fine, just… just leave me here.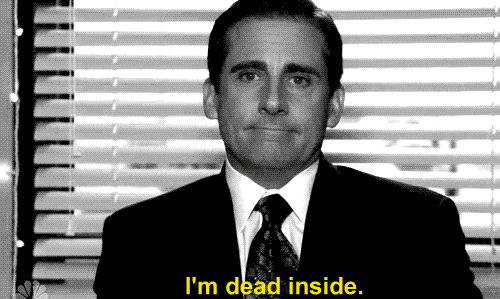 Did you feel similarly? Let us know over at @maximumpop.