Prom is a big deal, don't let anyone tell you otherwise. You can spend as little or as much on a prom dress and still look like an absolute princess for the day (HINT: treat us like that!) If you were hoping to nab one of the 5 Seconds of Summer lads as your prom date – you might be in luck! If you look like Nick Jonas that is.
While on the red carpet for the BBC Radio 1 Teen Awards MTV asked the lads that question on everyone's minds. 'Who's your ideal prom date?'
Calum, Mikey, Ashton and Luke didn't even have to bicker to make a decision, nope, they'd obviously thought this one through, 'Nick Jonas. He's looking suave… are you prepared to talk to him? He's looking great.'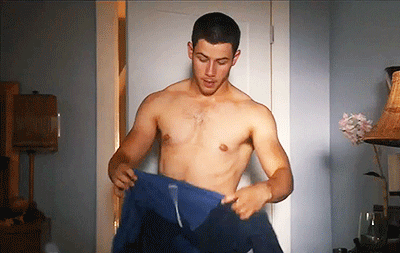 Jick Nonas also remarked upon the love adding, '5 Seconds of Summer honestly… That's so sweet? Look at that! It's a match made in teen heaven.'
No lads, do you hear that? That's the sound of our heart smashing into a million tiny pieces. LOOK AT WHAT YOU'VE DONE.