Since the 'Take Me Home Tour' with our faves One Direction in 2013, 5SOS have been doing pretty well.  They opened for 1D twice again whilst working on their debut album,  '5 Seconds of Summer'. The album was then followed up by 'Sounds Good Feels Good' and they started their own record label.
To top it all off, they're very, erm, "individual"…
(Also, LOL at Ashton going the wrong way.  Is anyone else weirdly hypnotised by this GIF, or is it just us?)
The boys began their world tour 'Sounds Live Feels Live' in February and it finished last month.  Here's the insane part: during this tour alone, they made a total of $39 million on ticket sales.  Yes, 39 MILLION DOLLARS.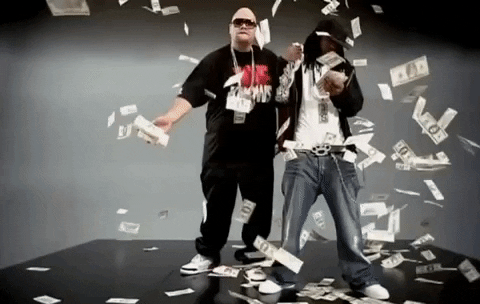 They filled 743,906 seats at 102 gigs.  How insane is that?!
The information comes from a report carried out by 'Billboard', who made a list of the top grossing tours of 2016.  Second on the list were Dixie Chicks who made $19 million from their 2016 tour. That's a whole $20 million behind 5SOS.  They also beat Drake, Sia and AC/DC.
We just can't imagine how the boys must be feeling… hard work clearly pays off! Something tells us there will definitely be a 2017 tour…
Did you make it to any of the 'Sounds Live Feels Live' tour? How was it? Leave us a comment below to tell us!