We love it when our favourite pop stars do a new interview, we could write on here "5 Seconds Of Summer talk about absolutely nothing" and most of you you (including us) would still read it because we just want to be involved in everything they do!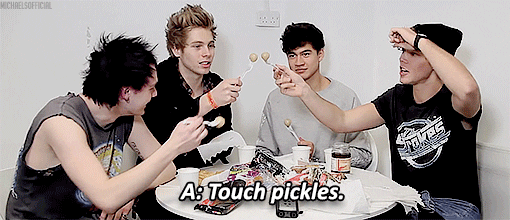 But don't you worry, they have spilled some goss during their most recent interview with Elvis Duran, there's nothing boring about it.
Oh, did we mention they also performed twice. Yup, the Aussie heartthrobs we know as our boyfriends performed 'What I Like About You' and 'Hey Everybody.' It's almost too much to take in isn't it?
'Hey Everybody!' is from their new album but you already knew that!
We love it when they sing and speak all in one interview.
5SOS's new album 'Sounds Good Feels Good' is out now!