If you're particularly observant, you *may* have realised this tiny little thing called 'September', which seems to have arrived out of NOWHERE.
While its kinda sad to see summer disappear into a black hole,  we can't help but feel super excited for autumn to kick in. After all, the arrival of September does mean pumpkin spice lattes, cosy knitwear and the fact that IT'S NEARLY HALLOWEEN.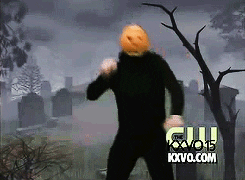 With September also comes the chance to completely overhaul your entire stationery collection, which, if you ask us, is probably more exciting than Christmas itself.
Stationery is a form of self-expression, so it's important to get right.  With that in mind, we've put together a list of 21 kick-ass stationery essentials for even the most discerning feminists.
With these gems, you'll be able to inject some girl power into every school/college day, and show the world who's boss (that's you, by the way).
1. Girl Gang Forever Pencil
2. Not For You Pin
3. Feminist Killjoy Pencil Case
4. Self-Care Notebook
5. 'I am Mine' Tote Bag
6. Satin Feminist Case
7. 'Don't Tell Me To Smile' Pin
8. Feminist Killjoy Macbook Decal
9. 'Less Machismo' Pencil Case
10. Feminist Tote Bag
11. Girl Power Journal
12. 'Smash the Patriarchy' Sparkle Pen Set
13. Tampon Case
14. Feminist Killjoy Vinyl Sticker
15. 'The Boss' Notebook
16. 'Girl Boss' Pencil
17.  'She Believed She Could' Case
18. Cats Against Catcalls Laptop Sticker
19. Feminist Badge Set
20. 'No Means No' Keychain
21. 'Girl Gang' Iron-On Patch
So, what do you reckon? Will you be injecting some girl power into the classroom? Let us know by tweeting us @maximumpop!