There's no denying we've had some stellar songs this year and with that we've been blessed with a shedload of kick ass dance moves which have had us bumpin' 'n' grindin' from dusk til' dawn.
But not all dance crazes are meant to last forever and we really want to know which moves you think will stand the test of time. Get voting for your faves in the poll below and make sure you tweet us who you voted for @maximumpop.
1. Fifth Harmony's 'Work from Home' groove
2. Justin Timberlake's dance-off with one of those things you see at a car dealership advertising low, low prices.
3. The eyeballer from Sia's 'Cheap Thrills' 4. Selena's stalker shake 5. Rihanna's werkin' twerkin' from 'Work' 6. The side-step glider from Zara Larsson's 'Lush Life'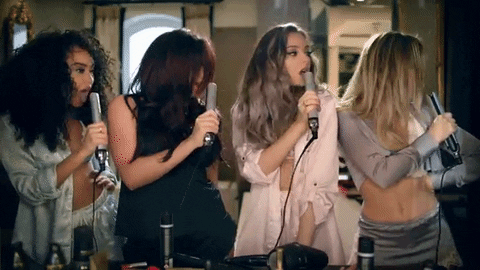 8. Zayn's laser light show
9. 5SOS ghostbustin' some moves 10. How Shawn somehow turned invisible assault into a dance move 11. Ari's desert dancing 12. Meghan's throwback throwdown