It's September and we're quaking in our boots because September means… *gasp* it's back to school!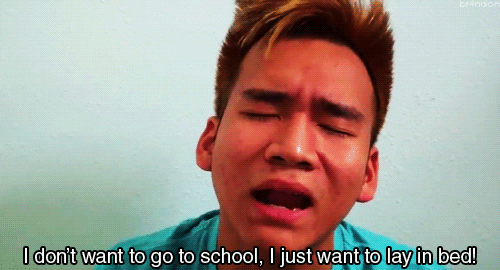 Just like for Bluebell and her siblings in 'Time for Jas' by Natasha Farrant, it's the beginning of a new school year and, because our back-to-school hacks aren't quite enough, we have 16 things for you that we know you'll regret if you don't finally do them this new term.
1. Getting organised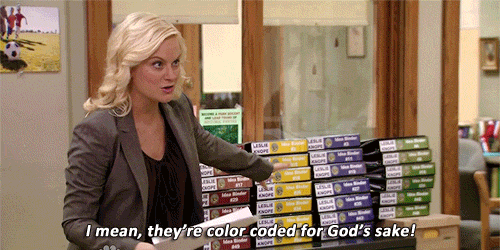 Okay, so maybe this level of colour-coding organisation isn't require, but you'll be seriously regretting it when you wake up on the first day of school and can't remember where your uniform is, where you put your bag, what your mum did with your lunchbox all those months ago… Protip: get organised early! It will make going back to school x10 easier, we promise.
2. Eating breakfast every morning
It is, after all, the most important meal of the day.
Plus, nobody wants to hear your stomach rumbling in Maths class at 10am.
3. Doing your summer homework
We know motivation levels are low during the summer and that big pile of homework you were assigned way back in July has just been staring at you from your desk for the past few months, but you just gotta do it. No excuses.
Netflix, Tumblr and the urge to binge and not work is so tempting but you won't be taking a GCSE on 'Stranger Things' now will you.
Unless Pythagoras has a new Netflix show out we really would recommend putting down the screens and just getting it over and done with. Because now you're back at school and your teacher is asking for it back and, well… the dog ate it? Ummm.
4. Talking to your crush
You've been obsessed with them since you first laid eyes on them in Year Seven, drooling across the assembly hall, and now is your chance to grab them by the heart and fall in love. Or, er, at least talk to them, because your silent flailing when they enter a room isn't going to get you a kiss behind the bike sheds any time soon.
5. Joining a sports team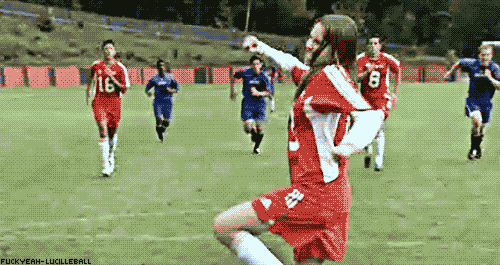 If you're anything like Twig from 'Time for Jas' or the beloved Viola from 'She's the Man', sports may well be your calling. If being active isn't your thing don't sweat it though – there's something out there for everyone.
6. Working hard
We know having fab teachers would make this a lot easier, but it's important to work hard now if you want to do good in the future. Look at it this way, if you apply for university you don't want to be kicking yourself for not trying way back in Year 9 Textiles class.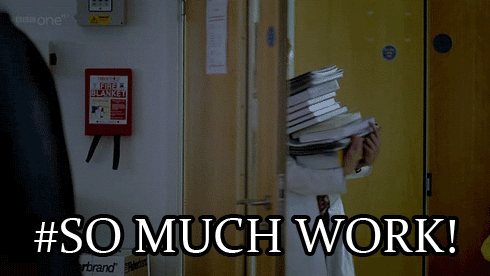 Work hard all year round and you can reap the rewards at the end. If you're seriously struggling with your work load though, remember to always talk to somebody. Don't struggle alone!
7. But still making time for friends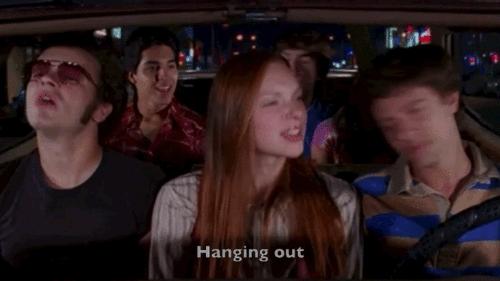 That work-play balance is key.
8. Making time for ALL the friends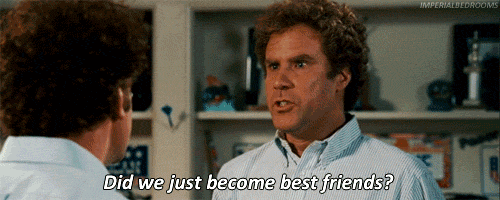 Widen your horizons and speak to more people. It might seem scary right now but you'll be more thankful for it than ever when you're in a new class with none of your old friends. People love friendly people and, most of the time, are happy to have a natter with anybody willing.
So go say hi and introduce yourself to some brand new friends! We're not saying forget your old ones, but the more the merrier right?
9. Doing your homework on time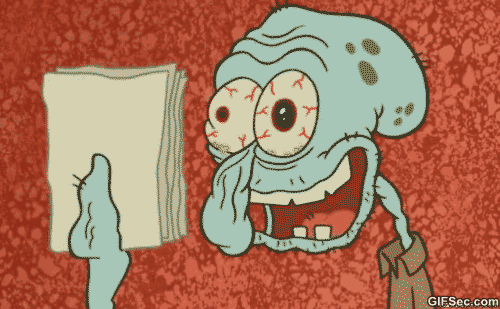 Don't be a Squidward. Your brain will love you so much more if you don't pull an all-nighter the day before that big assignment is due just to finish it.
10. Taking time to explore your options
Uni doesn't have to be the route you take. There are plenty of other options available to you so it's probably best to start taking a general look ASAP so you can prepare for the future.
No pressure, though. Take all the time you need because, like it or not, these are going to be some of the biggest decisions of your teenage life.
11. Having fun
Like we said above, it's so important to balance the work-play aspects of your life. Make sure you set aside time to just be a normal teenager in amongst everything school is throwing at you.
Epic dance battles, McDonalds meet ups, popcorn and movies on the sofa – whatever it is that destresses you, grab a handful of good friends and DO IT!
12. Joining that super fun looking after-school club
No matter how nerdy or weird you think it might be, after school clubs are literally hubs of people JUST LIKE YOU.
Whether that be LARPing or creative writing or drama club, after-school clubs are an almost guaranteed way to make fast friends with people you think are totally cool.
13. Having a 'High School Musical' dance flash mob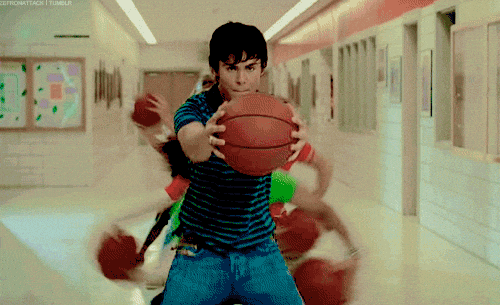 Er, well, maybe this one isn't for everyone. But imagine if people did this! Your Headteacher probably wouldn't like it but we can't imagine anything better than singing 'Status Quo' in the canteen. What are the 'High School Musical' cast even up to now?!
14. Eating that extra muffin offered to you in the lunch line
Preaach.
15. Standing up against bullies
Tell someone. Always, always tell someone. You can take the power away from the bullies and, though that might sound scary, it's necessary, whether you're the one being bullied or you see it happening to somebody else. Be the bigger person.
16. Being yourself
Miley knows it and so do we. Being yourself is the most fearless thing you can be and we reckon everyone who has the confidence to go out there and do it is a hero. Love who you are.
What things have you regretted not doing in previous school terms gone by? Do you have any goals for this year? Let us know @maximumpopbooks!
And make sure to pick up the fab 'Time For Jas' for a great back-to-school pick-me-up.