If you love dogs more than you do people and your best friend is a four-legged animal called Rover, you're probably not afraid to admit you're canine crazy.
Unsure of your level of dog dedication? Here's 15 signs you might be a self-confessed dog lover:
1. You refer to them as members of the family
Sometimes I forget that my dog is an animal and I just kind of see him as part of the family

— Danielle Dortmund (@Daniinthecorner) January 19, 2016
2. And buy your family members cards/presents on behalf of the dog
People say "lol I'm so weird", but are you "get your mum a birthday card as if from a dog" weird? Didn't think so. pic.twitter.com/9JS2z55CIV

— Sasha Conlon (@sashaconlon) April 19, 2016
3. You absolutely must do everything in your power to cross the path of a dog if you spot one whilst out and about
when u see a cute dog in the distance pic.twitter.com/sQuZGLtlP4

— common white girl (@TypicalGlRL) June 16, 2016
4. And would even value meeting a pup above meeting your favourite celebrity
5. You don't mind being covered in a thin layer of moulted fur 24/7
Why I shouldn't wear black in my house . Dog. Fur. Everywhere. pic.twitter.com/zVx38qJ1

— ⓝⓘⓒ☣ (@nicoleire_) January 18, 2013
6. No family holiday is complete without your pooch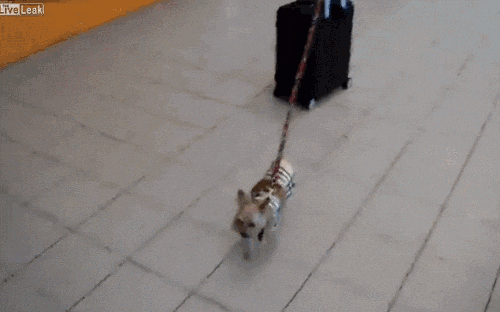 7. Your plans for settling down don't involve a partner or kids
8. The most mundane things are hilarious when it's your dog doing them
Incase you're having a bad day, here's a dog sneezing. pic.twitter.com/apQMDxPYFr

— Dream List (@ThatBucketList) June 16, 2016
9. The dog filter is your go-to on Snapchat
Dog snapchat filter on my dog I'm crying pic.twitter.com/c4ouGD6LIg

— Kaylee Kennedy (@kayleekennedyy1) June 3, 2016
10. But they're happy to model any filter really
My dog is a snapchat filter model pic.twitter.com/rAkiyRTDL9

— Nelly (@BreanaNelly) June 6, 2016
11. Since your camera roll looks like this
https://twitter.com/0rachelkathleen/status/741140046821097472
12. You treat your four-legged friend like you would treat a toddler
 13. If your dog had puppies you would definitely become over committed to keeping them all
When someone tells me I can't keep all my puppies: pic.twitter.com/b9s9UKXbi0

— Kailee Rae (@QuarteroRae) March 9, 2016
14. You feel a "deep, spiritual" connection with any canine you meet
15. Because, at the end of the day, you know dogs really are man's best friend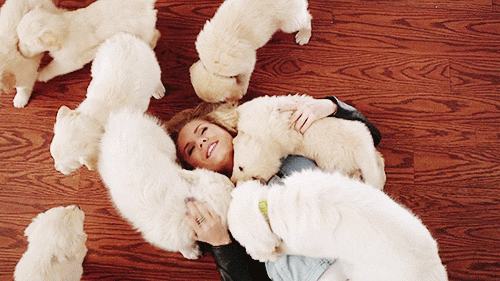 How much of a self-confessed dog lover are you? Let us know @maximumpop!