The holidays are rapidly approaching (do they ever just approach at a normal pace?), and we're here to make sure your closet is ready. Here's a list of the 10 best and most festive holiday jumpers we could find.
1. Sugarhill Boutique, Nita Fox Sweater in Navy – £34
Channel your inner Snow White with Sugarhill Boutique's super cute fox sweater.
2. Truffle Shuffle, Ladies Buddy The Elf Christmas Jumper – £29.99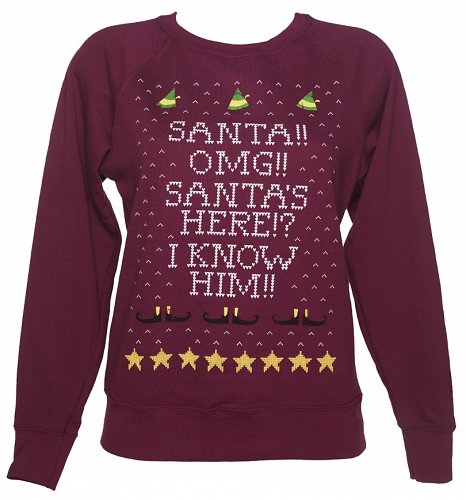 If you're as excited for Christmas as Buddy the Elf, use this jumper from Truffle Shuffle to prove it.
3. Forever 21, Holiday Graphic Christmas Sweater in Red/Multi – £20
Get your ugly Christmas sweater on and still have money leftover for eggnog with Forever 21's awesome prices.
4. H&M, Sequined Jumper in Natural White – £14.99
If Christmas music in your ear isn't enough, H&M helps you wear it on your chest too.
5. ASOS,  Reclaimed Vintage Christmas Jumper With Novelty Days To Christmas – £30
If you were looking for a sweater you could wear for the entire holiday season, laundry be damned, ASOS has it for you. Just be sure to change the Velcro numbers everyday.
6. Next, Ecru Fun Baa Humbug Sweater – £32
Not all of us passionately love the holidays and want to wear red and green all month long, and Next understands that.
7. Marks and Spencer, Christmas Tree Print Sweat Top – £19.50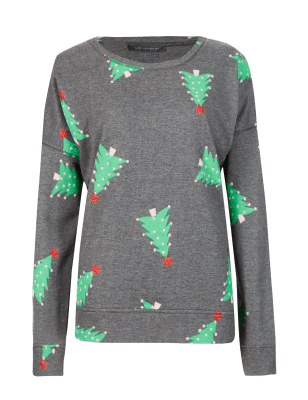 With a graphic Christmas tree print and a hint of red sparkle, Marks and Spencer keeps you modern and bold in your festive attire.
8. Sainsbury's, Navy Snow Joke Jumper – £18
Be witty, be sparkly, be festive, all in one jumper from Tu Clothing at Sainsbury's.
9. Primark, Ivory Penguin Fairisle Chrstmas Jumper – £14
Fairisle with a cute little twist—penguins! Primark helps you celebrate the winter season with this classic print.
10. House of Fraser, Dickins & Jones Snowman Jumper – £59
Last but not least, we can't forget about snowmen. Throw on a red scarf and you can match this adorable print from House of Fraser.
Found yourself wearing any of these amazing jumpers? Tweet us a picture over at @maximumpop and you could be featured!