Taylor Swift is a true female icon. One of the most powerful musicians EVER in history, she's been ruler of the pop world since her self-titled was released in 2006.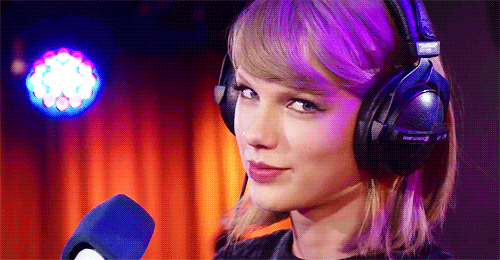 The Women's March was carried out all over the world, with the aim of proving women's power and importance to Donald Trump. More than 2 million people, men and women, are supposed to have marched in Washington D.C., L.A., Chicago and New York – and that number's just for the American marches!
Ariana Grande, Rihanna, Katy Perry, Miley Cyrus, Zendaya and Bella Thorne were some of the celebrities who attended, but fans were pretty surprised that Taylor, a self-proclaimed feminist chose not to go. However, she did later tweet her support of the march.
So much love, pride, and respect for those who marched. I'm proud to be a woman today, and every day. #WomensMarch

— Taylor Swift (@taylorswift13) January 21, 2017
---
This kid's impression of fetus Taylor Swift is the best kind of nostalgia
Taylor Swift just announced a new project and everybody's losing their s**t
---
But some faithful Swifties stuck on Team Taylor:
@macleanbrendan By spreading a message in support women's equality, she's doing positive work for millions!

— Morgan Wanserski (@MorganWanserski) January 22, 2017
What do you think? Was Taylor morally obligated to attend or should people mind their own business? Let us know in the comments below!