From the infamous Louis vs. Zayn and Zayn vs. Naughty Boy Twitter fights, it's obvious that tweets can sometimes cause serious problems. In the cases of these two, friendships and fandoms were tested for their loyalty. However, an even more serious problem arises when it comes to Donald Trump's Twitter. Never in the history of the modern-day U.S. presidents has anyone taken to social media quite like Donald Trump, and it's proven to potentially cause some pretty big issues.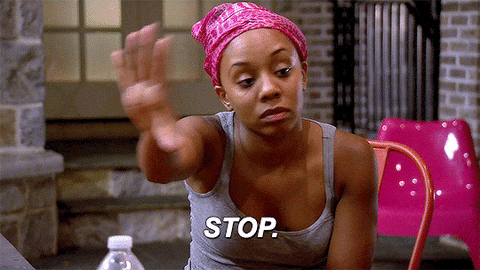 Before he was elected future president of the United States, Donald Trump already was stirring the pot on Twitter. In ridiculous posts dating back to 2012, Donald Trump tweets that
President Barack Obama's birth certificate is fake
and that he was actually not born in the United States (which is totally false). Trump even weighed in via Twitter on Kristen Stewart and Robert Pattison's past relationship.
Everyone knows I am right that Robert Pattinson should dump Kristen Stewart. In a couple of years, he will thank me. Be smart, Robert.

— Donald J. Trump (@realDonaldTrump) October 22, 2012
Everybody wants me to talk about Robert Pattinson and not Brian Williams—I guess people just don't care about Brian!

— Donald J. Trump (@realDonaldTrump) November 9, 2012
However, now that he 
is
going to be president of the United States, the late night Twitter sessions need to stop. Trump has already taken to Twitter to share his thoughts on potential threats from North Korea, one of the United States' biggest threats, his lack of trust in the United States' intelligence agencies, and his negative feelings toward the United Nations. Many of these tweets are both aggressive and controversial, not to mention they can be compromising for the citizens of the United States if not interpreted properly by foreign leaders. Seriously, maybe he needs his own version of '1DHQ' who can tweet 
for
him.
No president in the past has ever used to social media to announce important information to the citizens of the United States quite like Donald Trump. Now, world leaders and US politicians and citizens receive news from the future president all at the same time, right at their finger tips. Limiting diplomacy and international relations 140 characters (plus gifs, photos, and videos), is a pretty wild concept that requires precise word choice, and we don't think it's really appropriate to add emojis anywhere.
Basically, @DonaldTrump needs to #stop with the tweets before he gets officially sworn in on 20th January, because who knows what he'll say next. It's quite literally just as unpredictable as Ed Sheeran dropping two new singles in one day.
---
Camila Cabello
 had us all believing she's been working on her debut solo studio album when she posted this atmospheric video on Instagram earlier this week... https://www.instagram.com/p/BO_vYuWgwz-/ Seems pretty innocent doesn't it? Looks like Camila's just getting on with the creative process for her new album right? WRONG!
Later, when she tweeted what is supposed by many fans to be lyrics to one of her new songs, MP! smelt a rat. https://twitter.com/camilacabello97/status/818590422729519106 Wait, a minute. These lines don't rhyme one bit! We can't see these being song lyrics at all. What's going on?
"Welcome home..."
Then suddenly the creepy dark lighting from the Instagram post and the emo lyric tagline, "I lost so much more than my senses", make perfect sense. Camila is known for throwing a curveball or two... so what if she's writing a horror film script!? And we're not alone in our theory. https://twitter.com/margravine_l/status/818591111220461568 See it's not just us. https://twitter.com/HarmonyWithTini/status/818594190426710016 This pretty much sums up our reaction to that...
So what do you think? Is Camila secretly working on a horror film script or horror epic novel? Let us know your thoughts using the comments box below.
---
Obviously you recall that Severus Snape's birthday is on 9th January 1960.
And because Snape is, was and always will be everything us Muggles like to celebrate his birthday every year.
We usually have a Hogwarts style rave which is something reminiscent of when Pulp randomly performed in the fourth film. We dance around like crazy elves and we love it.
But this year, JK and the Pottermore team decided to give us one of the biggest Snape day presents ever - a series of summaries of the Harry Potter books written from Snape's perspective.
JK you are a queen.
---
QUIZ: How much do you really know about Hogwarts? Even true Potterheads will be stupefied by this quiz!
QUIZ: Can you match the 'Harry Potter' character to their pet?
---
We think there should actually be a film adaptation of Snape's tragic life based on these summaries. He is a typical anti-hero who isn't afraid to shade Mr. Perfect Potter:
"Far worse than being useless, however, is being a weird, impertinent sneak – the kind who sticks his head into your Pensieve when you're out of the room. Who does that?!"
EXACTLY!
Curiosity is a sin Harry and you should exercise caution.
Pipe down pipsqueak!
This excerpt from 'Severus Snape and the Order of The Phoenix' shows how Snape only wanted to help, but Harry was just too headstrong to bother with taking other people's advice:
"Nonetheless, he aided Harry multiple times throughout the year: giving Dolores Umbridge fake Veritaserum; lying that he had run out of it when pressed for more; passing on Harry's message about Sirus's capture to the Order of the Phoenix; and therefore deducing that he had walked into a trap at the Ministry. Despite all his efforts, everyone still thought he was the worst".
URG! Seriously. Read the story of Severus Snape
right here
. Let us know your favourite part and whether you would watch 'Severus Snape and the Untold Story of a Tragic Anti-hero' if it was made into a film using the comments box below.
---