If you're not sat down and hydrated, then you 100% need to be, because THE HARRY STYLES ANOTHER MAN PHOTOS ARE HERE AND MY GOD THEY ARE DREAMY. *screams relentlessly for a good five minutes*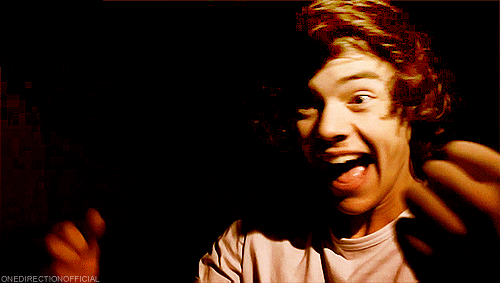 Now we've got that out of our system (sort of), we  can begin.
If you're a true Harry fan, you'll probably already know that photos from his AnOther Man issue have been released, and they are TO DIE FOR.
The issue is available with three separate covers – each featuring a photo of Harry with a different dreamy-ass haircut:
AnOther Man's autumn/winter issue also features a detailed interview with Mr. Styles, where he says some pretty cute stuff about the band, and just about life in general
Oh Harry, THIS IS ALL TOO MUCH.
And if you thought we were excited, just wait until you see what's been going down on Twitter today. Seriously, all of the Harry love we've seen today has got us *seriously* emotional.
Some have already got a ten-year lifetime plan in place:
Apologizing now to anyone who sees me on a daily basis since I'll be talking about Harry's Another Man photo shoot for the rest if my life

— ęm (@EmRose_Styles) September 28, 2016
Then there's the peeps who are being distracted from EVERYTHING:
And those who think they've quite literally died and gone to heaven:
Not to mention the fans who'll never even consider looking at another model again:
can you believe Harry Styles ended everyone's modeling career in just one magazine what a KING

— ℳӃ ପଓ・゚ (@_addictofhxrry) September 28, 2016
Let's not forget THE CHOKER (which belongs to him, btw):
Harry Styles Owns A Collar Choker Harry Styles Owns A Collar Choker Harry Styles Owns A Collar Choker Harry Styles Owns A Collar Choker

— sam (@eventideharold) September 26, 2016
harry styles wearing a choker is a concept that i want to live forever

— abi ☀️️ (@wickedpersy) September 28, 2016
But mainly, people just don't quite know how to deal:
Harry Styles' Another Man shoot is bloody amazin I didn't think it was possible to fancy him more but here I am

— El (@eIltyson) September 28, 2016
I know it's not 5sos related AT ALL but can we just talk about the perfection that is Harry Styles because I died…once again.

— 5SOS Updates (@5SOSUpdatesAUT) September 26, 2016
And of course, Harry's got us all feeling SUPER proud and blessed:
And as if the whole thing couldn't get ANY better, Harry dedicated the whole thing to his friend Matt Irwin, who sadly passed away earlier this year. Oh Harry, could you be any more perfect?
The issue has already sold out online, but if you want to get your hands on a copy (which, no doubt you do), it will be released in news stands tomorrow.
What's your favourite Harry look from the issue? Leave a comment below and get involved!