Lucy Sutcliffe has written one hella emotional coming out story in her debut memoir 'Girl Hearts Girl' and it's no shock to us that everyone is losing their minds over it.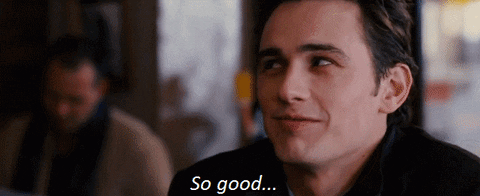 But what's so great about it? From the humour to the heartfelt moments, here's X reasons why you need to grab a copy of 'Girl Hearts Girl' right now and start reading IMMEDIATELY.
1. It's hilarious, duh.
@lucyliz oh and I particularly love the very end when you thank your cats. Literally made me laugh out loud. Wishing you the very best!

— Brittani Ellis (@bJELLIS5) October 14, 2016
2. And fiercely #PROUD
Check out these hilarious coming out stories.
3. We all want a little more slice of Lucy
We love her YouTube and we love her Twitter. We're even obsessed with her Snapchat (Don't know her user? Find it in our Snapchat directory). So when we first found out 'Girl Hearts Girl' was being published we were pretty damn excited too.
The more Lucy Sutcliffe in our lives, the better. She's just so relatable.
4. This book is like Lucy's YouTube videos – but in BOOK form
Need we say more?
5. We need more LGBTQ+ friendly YA hitting the shelves, like, now
6. Oh boy is it an EMOTIONAL ONE
7. You're 110% likely to become obsessed
Picked up #GirlHeartsGirl by @lucyliz as I climbed into bed thinking I'd read the first chapter, two hours later I've just finished ♥ ♥ ♥ ♥

— Anna the Bookworm 📚 (@ScoutFinch_75) July 17, 2016
8. And demand everyone start reading it like, um, yesterday
Let us know whether this one's on your TBR in the comments below.