Last night we got the chance to pop along to a screening of the forever awesome 'Nick and Norah's Infinite Playlist' and watch the film alongside the book's authors themselves: Rachel Cohn and David Levithan.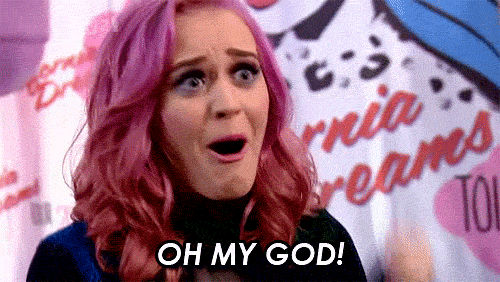 Oh boy were we living the ULTIMATE FANGIRL DREAM. Cry for us – it was beyond amazing.
Since we know the teeny screening room couldn't possibly hold all of this dream team duo's thousands upon thousands of fans, we've got the best bits live from our Twitter ready for you to catch up on:
First things first: the venue. There is no better cinema in the world. It was beautiful, quirky, comfortable and had these awesome lights for us to use as a background for our ticket snap.
Because we're all about that #aesthetic. They're pretty cool, right?
And let's not even get started on this gorgeous rainbow of books by Rachel and David, artfully organised by an independent bookseller.
We legit had to stop and marvel at how pretty everything looked together. How many of these have you read?
After a little chatter with Rachel and David before the film screening of Nick and Norah (watch this space, there may be a sneaky little interview coming soon) we settled into our seat with our snacks at the ready, happy to while away the next hour and a half with one spectacular film and a room full of fans.
What next? Only a Q&A session and some rather illuminating secrets about the Nick and Norah film and Dash and Lily were exposed:
Have you spotted them? If not this is the best excuse to go back and rewatch the film pronto. Comment down below what your favourite part is – we're semi in love with all of the cinematography tbh.
It is pretty hilarious tbh.
You know you want it. You know you do.
Sadly the night drew to a close and we had to leave in time to make the last train home. It was one awesome night though. We wish we had Hermione's timeturner right now just so we could go back in time and do it all over again *sobs*
What's your fave Rachel Cohn or David Levithan story? Let us know in the comments or by tweeting us @maximumpopbooks.
These two delightful authors might not be on Snapchat but so many of your faves are. Check out authors like Louise O'Neill and Alwyn Hamilton in our Snapchat Directory.